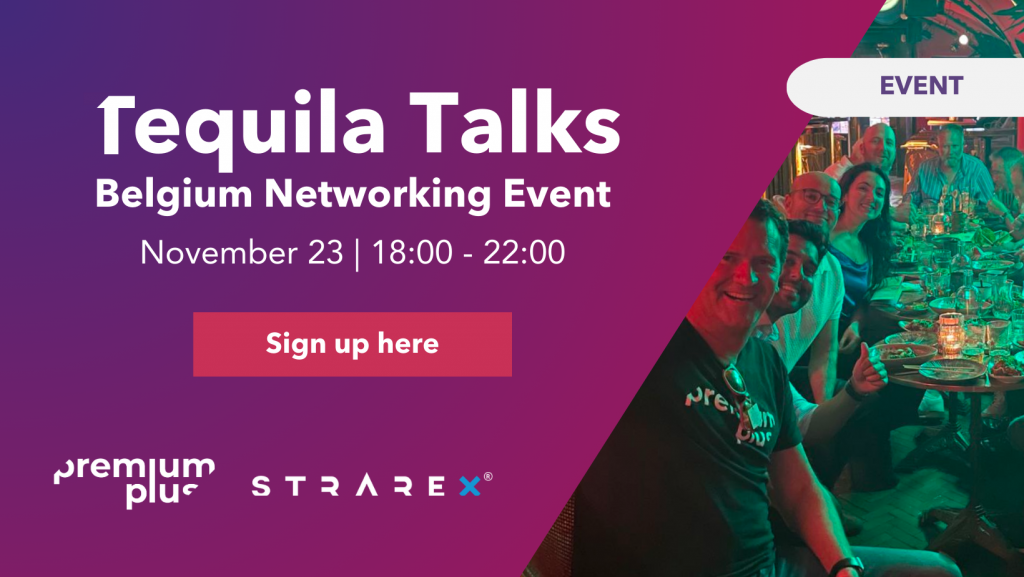 Tequila Talks // STRAREX x Premium Plus
Get ready for an extraordinary Thursday evening with your partners and colleagues in Antwerp! Join us as we gather for a memorable evening with great company, tantalizing tequila cocktails, and delightful bites – all on us! 🍹

To secure your spot, please register below. We can't wait to host you, and don't forget to extend this invitation to your colleagues – the more, the merrier!


Tequila Talks: Event Highlights