CX Consultant (Remote / Hybrid)
We are currently seeking a talented and driven CX Consultant to join our professional services team.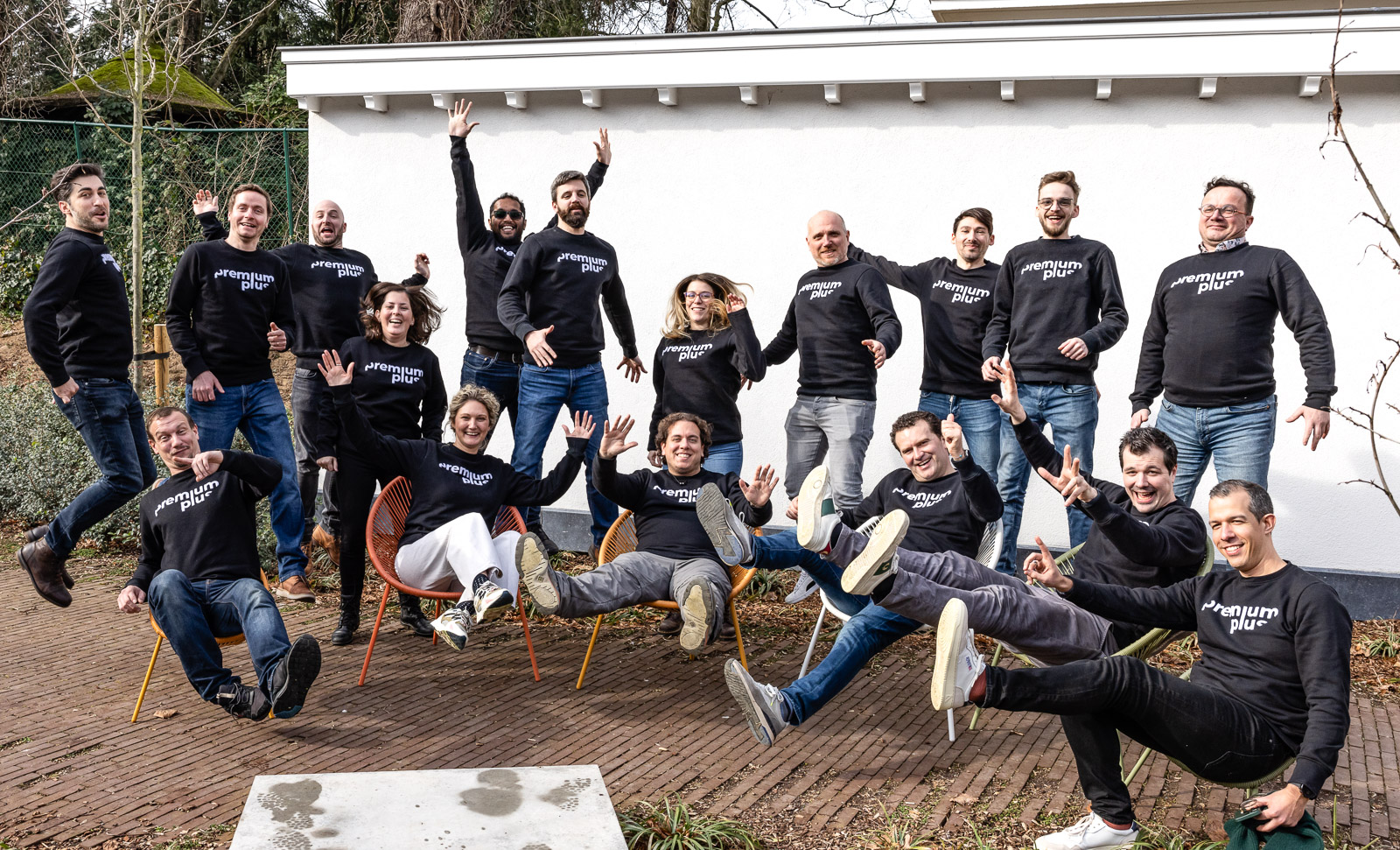 Ready to join the Premium Plus team as a Zendesk CX Consultant? We're on a mission to help top brands deliver amazing customer experiences using Zendesk. If you're passionate about customer experience and making customers happy, this job is for you!
WE GUIDE YOUR CUSTOMER EXPERIENCE ACROSS CHANNELS ⊕
We are a Zendesk Premier Partner, boasting multiple awards and receiving five-star reviews from our customers. We work on digital transformations, change management & CX experience for our customers. It's our mission to stay Zendesk's number-one Partner.

Location: Remote / Hybrid (based in the EU or UK and with permission to work in the country you are located in) 
Our core values are Trustworthiness, Goesting*, Team Spirit, Experience and Expertise. 
Within these, we encourage the following behaviours:
😊 Support honest thoughts, ideas and opinions
🚀 Challenge the status quo
🤝 Collaborate effectively with others
💖 Make it personal
📚 Develop and maintain a high level of knowledge and skill
😜 Don't take yourself too seriously
*"Goesting" is a flemish word and we decided to not translate it because when you translate it, it loses its power. "Goesting" implies a profound sense of motivation, enthusiasm, and dedication towards your work. It goes beyond mere obligation or duty, reflecting a genuine passion and eagerness to excel in your professional endeavors. This mindset drives you to actively seek challenges, invest your energy, and embrace opportunities for growth, resulting in a high level of commitment and performance.
What you're getting yourself into
Get ready to revolutionize customer service and support with Zendesk! As a CX Consultant, you'll guide and train our clients to become Zendesk superstars. We'll show you the ropes with our best practices, cool add-ons, and fancy apps. You'll help clients set up Zendesk in a way that perfectly matches their brand's style and voice. It's all about creating unforgettable customer experiences!
If you're looking for your next opportunity in the CX field, this will be the perfect opportunity to take you to the next level. Plus, with the freedom to work remotely, you'll have the flexibility to work in the environment that suits you the best!
Join a growing, awesome team of 20+ and give your career a boost! We've won multiple awards and we're playing in the Champions League of CX consulting. Plus, We have a variety of perks and benefits ready and waiting for you. Whether you're interested in working from our stylish offices in Sint-Niklaas (BE), Antwerp (BE), Amsterdam (NL), London (UK), Lille (FR), or Porto (PT), or if you prefer the comfort of working from home in your pyjamas, our priority is to collaborate and accomplish tasks together!
This position offers the flexibility of being fully remote or hybrid. However, occasionally, you may be required to travel to meet clients, attend events, or be present in our office in Belgium for engaging town hall meetings. While we strive to minimize such occasions, we assure you that they are incredible to look forward to! 😉
Fully remote and flexible working schedule that doesn't restrict you to just one location. You'll be able to work when you feel the most productive and take a nap when you're in need of a small boost of energy. Yes, we care about your work-life balance.
Office or workspace in Sint-Niklaas (BE), Antwerp (BE), Amsterdam (NL), London (UK), Lille (FR), or Porto (PT). In case you don't want to work from home.
Upskilling and training opportunities so you're staying up to date and also exploring new things on the way.
Direct access to leadership where we try to create an environment of open communication fosters a sense of trust and transparency.
Home Internet & Data reimbursement so you can always connect with us & our clients.
Laptop & accessories, so you have the right tools to excel at your job.
Travel and meet the team in seminars and trips away. You'll get to not only have the opportunity to work remotely but get to know everyone in person.
Loads of fun and a good time while building businesses with people who share the same values, work ethic and mindset. It's all about making work enjoyable and rewarding!
⌚️ How You Will Spend Your Time:
Get ready for a thrilling adventure as a CX Consultant at Premium Plus! Here's a glimpse of how you'll spend your time:
Unleash the Zendesk wizard within you! You'll be the go-to expert, helping clients to discover the full power of this incredible tool.
Prepare to embark on training sessions that will leave clients amazed and equipped with new skills to conquer customer support challenges.
Your creative side will shine as you implement cool features and integrate apps that bring convenience and ease to our client's lives.
Embrace the role of the ultimate point of contact for our clients throughout the entire project. You'll serve as their trusted project manager, guiding them through the process with passion and expertise.
As a true Premium Plusser, you'll be there for every customer and colleague, offering enthusiastic support from A to Z.
Collaborate closely with our team to optimize internal processes, ensuring smooth operations and seamless experiences.
Get ready to dive into exciting projects for our customers, putting your skills into action and delivering exceptional results.
Take charge of documenting customer expectations for integrations and FAQs, and coordinate these requirements with our talented developers.
Last but not least, share your knowledge and deliver training sessions that empower both clients and colleagues to thrive in their roles. 
Join us at Premium Plus, where each day is filled with adventure, enthusiasm, and the opportunity to make a real impact!
To excel in this role, you should be well-versed in CX, customer service, and support. Being a Zendesk Certified pro is fantastic, but if you're not certified yet, no worries! We're seeking someone who wants to become our next Zendesk Whiz. As a friendly team player with street smarts and business know-how, you'll fit right into our culture and embody our values. We prioritize the happiness of our employees, as it directly translates to happy customers. If there's no mutual fit, it's not personal, and we believe you'll find a better fit elsewhere.
Fluency in English, both spoken and written, is crucial, enabling effective communication with team members and customers. Any other language is highly valued.
Your organizational and time management skills are on point, allowing you to prioritize tasks and handle competing priorities. You can take the leading hand in projects and guide our customers through a successful project. Yes, some project management skills are necessary.
Being tech-savvy and having basic knowledge of G Suite is essential.
You're fearless when it comes to working in a startup/scale-up environment, thriving in the fast-paced and dynamic nature of the job.
Our interview process is a fun journey to find the perfect fit.
People & Culture Manager Interview: We'll assess your alignment with our core values and determine if you're the right fit for our team.
Hiring Manager Interview: We'll ensure that the available seat is the perfect match for your skills and aspirations.
Meet the Team: You'll have the opportunity to connect with your future colleagues, building important relationships.
CEO Meeting: Our CEO will personally meet you to ensure that we're a match made in customer experience heaven.
Our aim is to make the entire interview process enjoyable and engaging!
This will be the roadmap for the first 3 months:
1st Month
Implementation Enablement Bootcamp Launch Sessions
Foundational Support Learning Path
Admin Learning Paths
Team Shadowing
Training on First Line of Help
2nd Month
Start your first Project with a colleague shadowing
3rd Month
Get Zendesk Admin Certified.
This vacancy is reviewed by our amazing professional services team, the team you might work with, so no surprises here, what you read is what you get (with lots of ♥️).
If you are a motivated and passionate CX Consultant looking to make an impact in a dynamic organization, we'd love to hear from you. Please submit your resume and cover letter via the button below. In your cover letter, please tell us about your experience and why you think you'd be an excellent fit for our company.
> Please submit your resume and cover letter via the form below.