Optimisation of its own facilities department inspires Facilicom to introduce a new business model
Facilicom, originally a Dutch organisation, specialises in facility management in various sectors: catering, cleaning, security and facility consultancy. Time and time again, the company succeeds in using knowledge and expertise from one sector to innovate in another sector.

The challenge: a professional upgrade for our internal facilities department
Facilicom Solutions' management was looking for a solution to improve its own facilities department. The department is responsible for the employee experience at Facilicom itself. Their main objective was to find a tool to improve their follow-up on employees' questions and thus gain insight into the average processing time, the average number of requests, who generally submits them, and so on. "Furthermore, the tool also needed to identify any sore points in the processing procedure," explains Remco Reis, Facility Coordinator at Facilicom. "Until then, we had been using our good old Outlook mailbox to deal with follow-up, by placing flags next to mails to indicate how important or urgent they were. That was never going to lead to great insights."
The choice: Facilicom chose Zendesk
Both top management and the facility management department at Facilicom were immediately impressed with the many options the Zendesk platform offers. And the practical approach of the Premium Plus team caught on. One of the team was even appointed to the project full time to steer it in the right direction for Facilicom as well as Premium Plus. It served to improve relations between the two companies and helped Premium Plus to interpret all of Facilicom's requirements.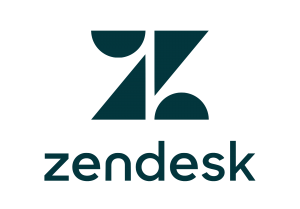 Implementation: a thorough and methodical approach
There were several consultations every week. Thanks to the close collaboration and unique approach taken by Premium Plus, the working methods of Facilicom Solutions' facilities department were revealed, along with the challenges it faces. Subsequently, both parties looked for the best way to optimise the processes.
This close partnership also led to targeted training for employees per component, and a roadmap for all the possibilities they could use in the future for further optimisation. "Facility management never ends: it continues to grow and evolve," according to Remco Reis. The Zendesk environment went live at the start of 2021, three and a half months after the start of the project. "That is surprisingly fast for a project where we examined every detail of the process," confirms Remco.
The result: a more efficient helpdesk and increased employee satisfaction
The internal customers, Facilicom's employees, can now reach the facilities department much more easily. They can choose whether to send an email of use the Zendesk form. "On the facilities side, we receive all requests through one channel, which considerably simplifies the follow-up process and significantly reduces the average response time," Remco Reis tells us. "You can also effortlessly collate several complaints about the same problem in one ticket. If you answer mails linked to one ticket, that answer is automatically added to that ticket. All communication concerning the same problem is automatically collated." What is more, it is extremely easy to make small adjustments to the design or content in the Zendesk environment, Remco has found out, to his great satisfaction.
Through Zendesk Explore, management obtains a good overview of the number of requests (per channel), and people can identify where the organisation's sore points are (which instruments fail most often, which problems need optimisation, etc.). "That means it can be used as a planning tool in the long term as well," adds Remco.
Furthermore, an internal database is being constructed containing a large amount of information – not only about Facilities but also about Fleet, Prevention, HR and IT – that is centralised at one location: an internal web page that can be requested using the search function.
Zendesk Guide ensures employees can look for answers in one central location. If they can't find the answer, from there they can send their query directly to the department concerned.
Finally, all printers and coffee makers were given a QR code. When employees scan that code of a faulty device, it makes it easier to report the problem and for engineers to identify and localise the device. Problems are solved much faster that way. In the long term, certain offices will be given a QR code as well. "That will also contribute to an improved customer experience for the internal customer," states Remco.
The future: Facilicom as reseller
The ultimate token of satisfaction is when your customer decides to sell your product and service to their own customers. Facilicom is convinced of the added value of Zendesk and Premium Plus, which is why it wants to introduce its customer base to this approach. That will also enable these businesses to streamline their facility processes and other processes, with the aim of increasing customer satisfaction. "This can provide great added value to our bigger customers in particular," Remco Reis has already realised.
Furthermore, Remco wants to use the 'light agent' both for customers and internally. This enables repair technicians and cleaning staff to receive work tasks on their smartphone. They can mark a ticket as solved, and the reporter of the problem is also immediately informed. "This means the person who reported the issue does not have to wait a day for the right info, I don't have to send it through manually and our staff don't have to come to the office to get new tasks. They can also decide to prioritise a task that has just been launched because they happen to be in the vicinity."
Guidance
Activation of an online and integrated omnichannel platform that makes it easy for customers to communicate on any channel
Integration of a Zendesk Multibrand solution to support several brands at once
Adjust internal and external platforms to meet the need of the various support teams
Training
Tools
Zendesk Support
Zendesk Guide
Zendesk Explore
Best Practice Onboarding – Custom Theme (Mink)
QR app by Premium Plus
Inspired by this project?
Our team will be happy to look at what we can do for you. Let's get together and talk about your requirements.