itsme® relies on Zendesk and Premium Plus to realize their international ambitions

itsme® can rightfully be called the rising star in the Belgian online world. The itsme® app for authentication of your identity has known a stellar growth. Merely 3 years after its launch, this app has already reached over 2.6 million users and over 10 million (trans)actions per month. And with the addition of European IDs and international passports as documents for activation of an itsme® ID, the organization can realize its international ambitions and grow even faster than before.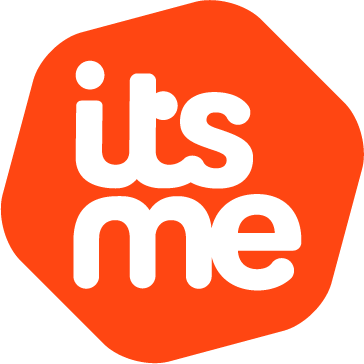 The challenge: provide the foundation for an ambitious growth strategy
One of the key success factors for adoption is a great user experience and reliable user support. Failing these, the growth ambitions might considerably suffer. That is why itsme® went looking for a platform that could support them in their ambitions for customer and partner excellence. "We went in search of a Tasks & Queries Management (TQM) tool that would allow us to handle significant volume increase, to improve our response time and ensure the reliability of tasks that need to be performed", specified Axel Dewitte, Partner Success Manager at itsme®.
"Ideally, this tool would also be the first building block of a full-blown customer portal and thus prepare us for our future expansion", Axel adds, "It also needed to measure volumes and allow trends analysis, in order to structurally answer the most frequently asked types of questions. And – last but not least – it had to contribute to improving our partner onboarding flow." This onboarding is an important process for adding new companies that wish to use itsme® as an identity provider. But each new onboarding involves multiple teams (development, legal, IT, contracting, marketing …) and multiple stages (testing, production, sandboxing …). Getting this entirely right requires a powerful and flexible tool.
The solution: hands-on and future-proof Zendesk experts
When looking for the best solution, itsme® initially investigated existing tools from the vendors that already provided other solutions. "But someone from our internal network advised us to get in touch with Premium Plus as well", tells Axel Dewitte, and we immediately felt a connection. We started off with a question & answer session for Premium Plus to better understand our needs. After a few days, Premium Plus provided us with a POC in Zendesk and they let us 'play' with it for some time, so we could verify that our needs were actually well covered."
Not only did the Zendesk solution perfectly fit itsme's needs, there was also a click on a personal level, continues Axel: "The interaction during the POC evidenced that Premium Plus was the right partner for this endeavour. They are straight to the point, genuine experts in Zendesk and a reliable party for any future customized development."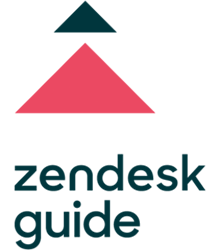 The implementation: seamless migration with no impact on the customers
The Zendesk environment that was implemented, consists of two brands, one for end-user care (itsme® app users) and one for B2B (companies offering itsme® as login to their customers). Each instance has a Help Center, Support environment and reporting. For onboarding business partners, a task management sidebar app was added to manage steps and stages, and Salesforce (their CRM tool) was linked to Zendesk to track opportunities across both tools. For end-user care, the static Help Center was replaced with a dynamic Zendesk Guide with custom branding and design.
The implementation of the entire Zendesk platform went very smoothly, as well as the required customized development for task management. The biggest challenge turned out to be in getting up to speed with the new environment, says Axel Dewitte: "We had to get used to the new functionalities as quickly as possible, in order to avoid any delay in handling numerous queries and tasks. Also, we had to ensure a seamless and waterproofed queries migration to Zendesk. All this combined took us a little bit of time, but Premium Plus was very flexible to adapt to our needs and technical constraints. Most importantly: at the end, none of our demanding clients noticed a change due to the migration. This was the best proof of success. Besides, all pending tickets were easily handled thanks to Zendesk views."
The result: work from home without impact on team productivity, and more

The implementation of Zendesk right before the outbreak of the Covid pandemy has turned out to be the ideal remedy even before the problem arose, remarks Axel Dewitte: "Today, we can manage queries and tasks 'from home' much more easily as a team, thanks to Zendesk's powerful tool."
itsme® also enjoys the analytical functionality allowing them to measure everything and to prioritize the low-hanging fruit, notes Axel: "Indeed, thanks to queries categorization, we have identified that one third of our daily queries can be progressively reduced." Based on their monthly review, itsme® has developed knowledge base articles, available in the FAQ section. Axel: "The available facts and figures were also key to prioritizing queries and tasks management-related projects. This has allowed us to get quick wins, to monitor trends and to budget for concrete future product developments."
"I strongly recommend Zendesk with Premium Plus. This is a winning team", Axel Dewitte concludes.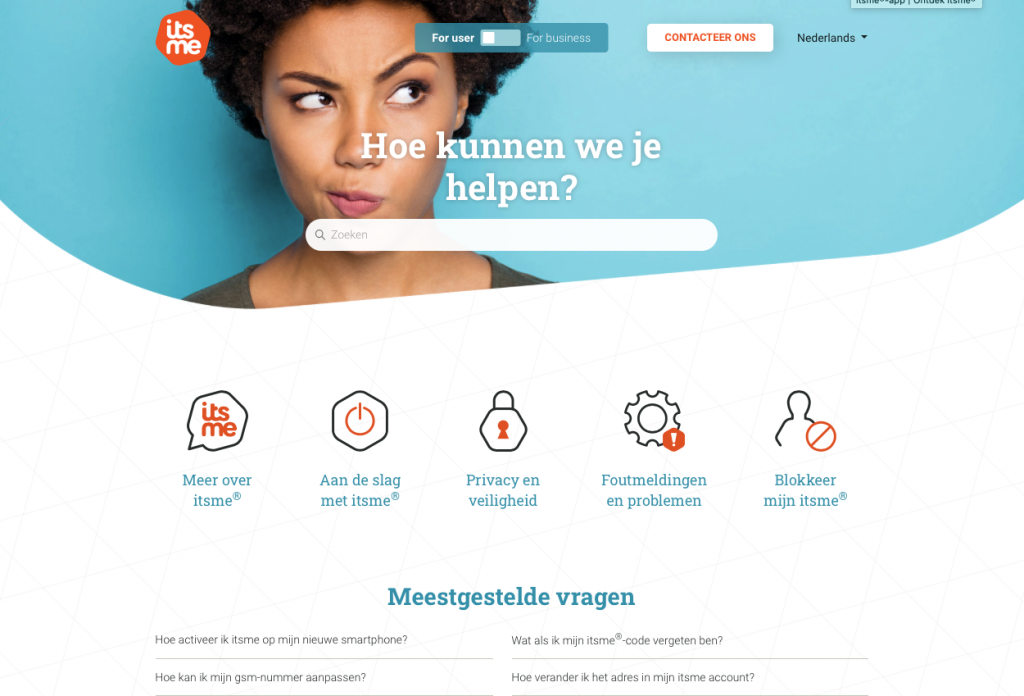 Logins per user per month
Number of
public partners
The future: ready to realize itsme®'s international ambitions
But the story doesn't end here. itsme® still intends to use Zendesk in future projects, says Axel: "itsme® will broaden its offer outside of Belgium and the number of partners to onboard will increase on a weekly basis. We also expect our support team to grow, so the workload on Zendesk will keep increasing. Our next step is to integrate Zendesk in our Business portal, and to finetune this so that both work in sync to offer our new partners a great onboarding experience." 
Project flow and configuration
Custom Setup (no best practice)
Salesforce integration
Data migration from old HC
Licensing of Zendesk tools
Zendesk Guide with 2 custom help centers
Support Enterprise with Side Conversations and Multibrand
Salesforce integration
Tasks App
Inspired by this project?
Our team will be happy to look at what we can do for you. Let's get together and talk about your requirements.