De Lijn centralises, integrates and reduces the workload of helpdesks in several departments thanks to Premium Plus
De Lijn is the Flemish government company that provides public transport by bus and tram in Flanders. Around 3.5 million people use De Lijn's services at least once a year. All in all, the buses and trams make about 11 million trips per year. With almost 8,000 employees, De Lijn is one of the biggest employers in the country.
Few Belgian organisations have as many questions to deal with as De Lijn. They get queries about tram and bus services, travel passes, and since early 2020 there have also been countless questions about Coronavirus. 
It was also high time to simplify the complex back office structure and make it more accessible, so that every helpdesk agent could find out where and how to best help the customer with any issue. "The platform also needed to be robust enough to easily cope with all the customer visits and interactions with the helpdesk agents", adds Stijn Van Oostveldt, Customer and Sales Manager.
In the search for the best platform to achieve these ambitious goals, quite a few packages were evaluated using an assessment with scorecards for various criteria. "It turned out that Zendesk scored better as a customer help centre, and it was also the most user-friendly platform for the helpdesk staff. It has a lot of features beyond what you would usually expect, and it is easy to add to without needing to call in an army of IT experts every time", Stijn Van Oostveldt explains.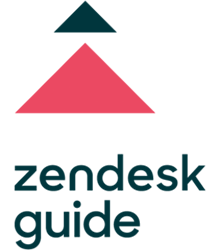 The implementation and integration project was launched in October 2019 with Premium Plus and a project team from De Lijn. A pilot version was delivered in May 2020. "We covered exceptional ground in those eight months", Stijn recalls. "All the questions were collected, classified, thoroughly updated and carefully ordered into a logical overview for the customer. The FAQ pages now contain about 250 questions, all in several languages, and completely adapted to fit De Lijn's current strategy and services. The necessary training courses were also provided for the staff concerned, the entire internal knowledge base was overhauled, scripts were developed to process customer queries and requests, the forms were updated, an integration with the Facebook pages was provided and so on. Getting all that done on time was an absolute tour de force."
"We would have never been able to complete this project in eight months if it hadn't been for the good relationship between Premium Plus and De Lijn", Stijn Van Oostveldt admits. "As an exclusive Zendesk partner, they had gained a lot of experience and awareness of best practices. That meant they could avoid the mistakes we would surely have made without them." 
Although the resulting site, help.delijn.be, has only been available since the beginning of June 2020, De Lijn has already noticed a significant improvement in the conversion rate, as confirmed by Stijn Van Oostveldt: "In practical terms, this means that visitors to the old site almost always gave up before finding an answer to their question or entering their question in the system. Now we are noticing that most of them complete the process they came to the site for."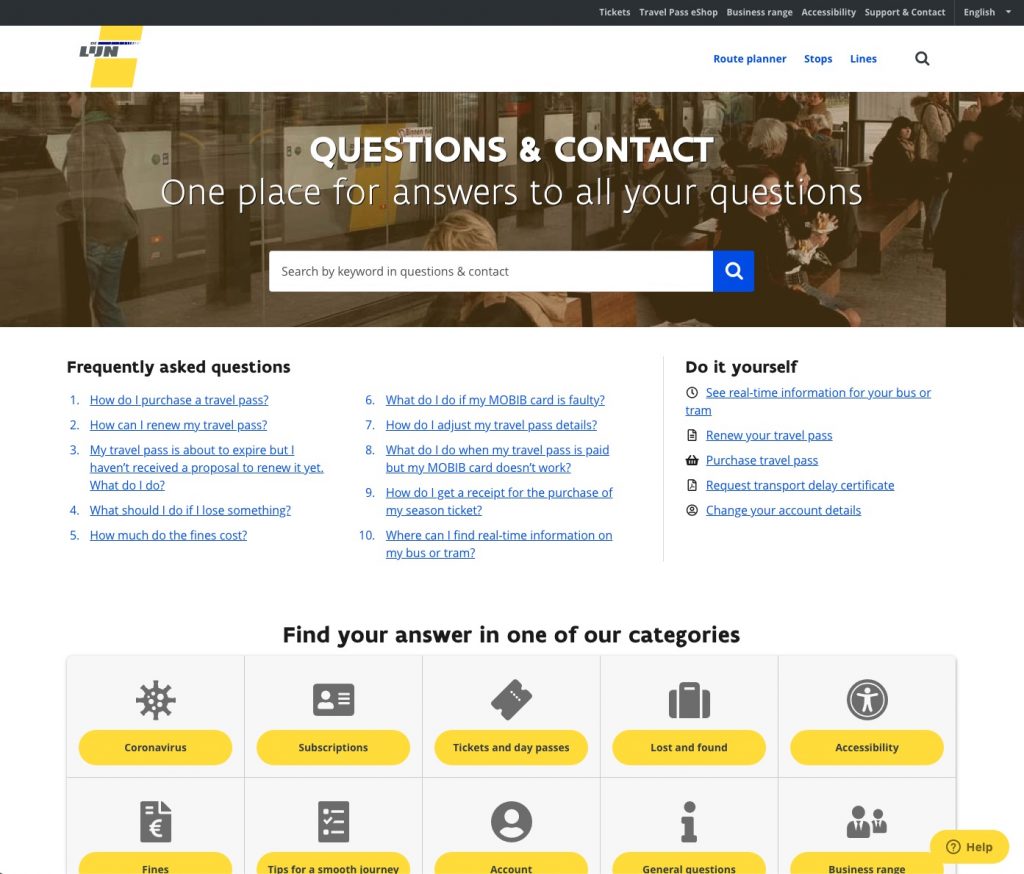 Premium Plus customer since
Views per month for helpdesk pages
Questions on the FAQ pages
The new platform is having an inspiring effect, Stijn has noticed: "We are continuing to add relevant questions to our question database, but the new projects are already lined up. For example, we want to integrate the De Lijn kiosks into our platform for customers as well. It goes without saying that this platform will also be based on Zendesk." 
Licensing of Zendesk tools
Setup & implementation of Zendesk instances
Staffing
On-site training and consultancy
Integration with De Lijn's Open API
Encryption module for sensitive GDPR information
Custom Object integration for storing information on incidents.
Retrieve and display passenger info for ticket issuer (subscription, address …)
ID photo processing module
Automatic assigning of tickets to a specific zone and region based on the provided info in the form
Single Sign On integration with De Lijn account
Custom Help Center
Displaying FAQ search results on delijn.be
E-mailing articles from within Zendesk FAQ to customers
Inspired by this project?
Our team will be happy to look at what we can do for you. Let's get together and talk about your requirements.