Q8 reduces call centre costs and increases customer satisfaction thanks to Zendesk and Premium Plus
Q8 has approximately 500 petrol stations in Belgium and employs a total of around five hundred people in retail, direct business, lubricants and heating oil sales. It is also entering the e-mobility market with the launch of Q8 electric. Q8's ambition is equally to focus more on broad, mobility-related services in the future. That is why Q8 is continually innovating and investing in future-oriented opportunities to make every customer journey more sustainable.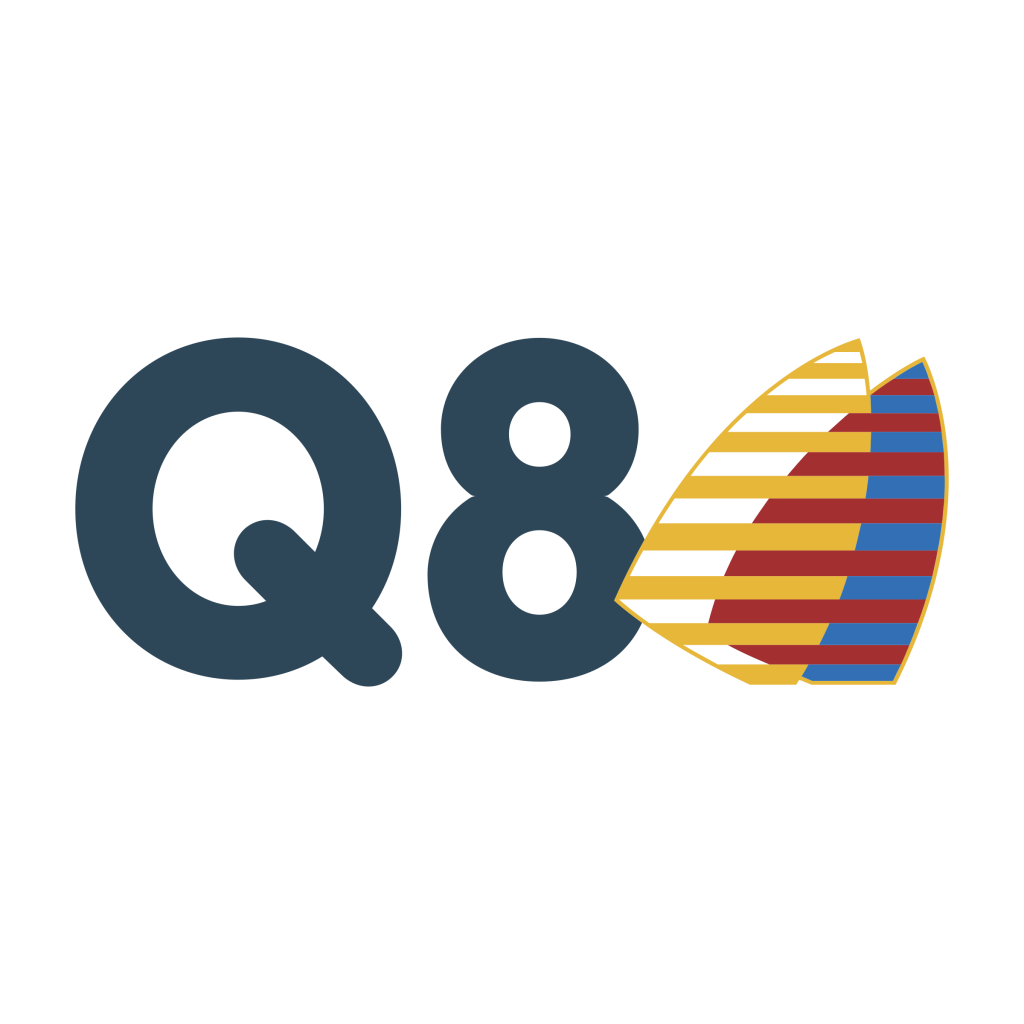 Why was a different approach needed?
To support customer relations, Q8 works with a call centre that needs to be at home in multiple markets. "Customer queries and complaints can vary from faulty pumps to something like the mayonnaise in a sandwich tasting too acidic", says Piet Van der Aa, Fuel Performance Supervisor at Q8. This made it increasingly difficult for call centre staff to work efficiently. "The costs of the call centre kept creeping up, and because there was a lack of transparency, it was difficult to identify where the issues were. We mostly used our Q8 Smiles loyalty system, but it wasn't really designed for the purpose", adds Digital Platform Coordinator Lynn van Ballaer. So Q8 wanted to find a call-handling platform that was affordable, transparent and easy to use, and preferably future-proof as well, so that new technologies such as chat bots could easily be integrated.
Premium Plus gets to work
Coincidentally, Q8 had also started a similar search in the Netherlands at precisely the same time. And they had arranged a meeting with Premium Plus. "So I invited myself along too", says Lynn Van Ballaer, "and it's a good thing I did, because I was astonished at the simplicity of the solution and Premium Plus' pragmatic approach. 'Can it really be that simple?' we wondered. Premium Plus immediately understood our requirements and came up with a pragmatic solution tailored to our needs, and one that was sufficiently modular to be able to add to it in the future. The sales process was atypical too: we didn't get any sales spiel, they just listened to what we needed and came up with the goods".
The implementation itself ran particularly well, with no significant obstacles or delays. The web app was launched in March 2020 and the app functionality in April, although concrete planning had only begun in December.  
Interest in the Zendesk platform has been increasing steadily in recent years. The FAQ pages are routinely expanded for every type of user – employer, employee, merchant – and anyone who still has unanswered questions can often be helped out by the 'answer bot' that has also been added. There is also increasing integration between Zendesk and the systems used in other departments.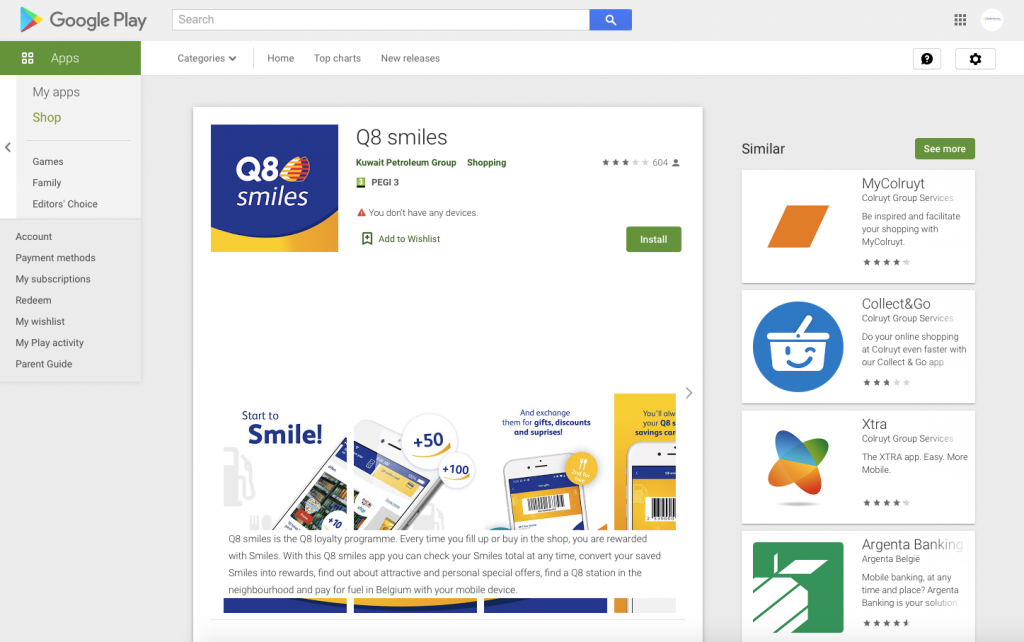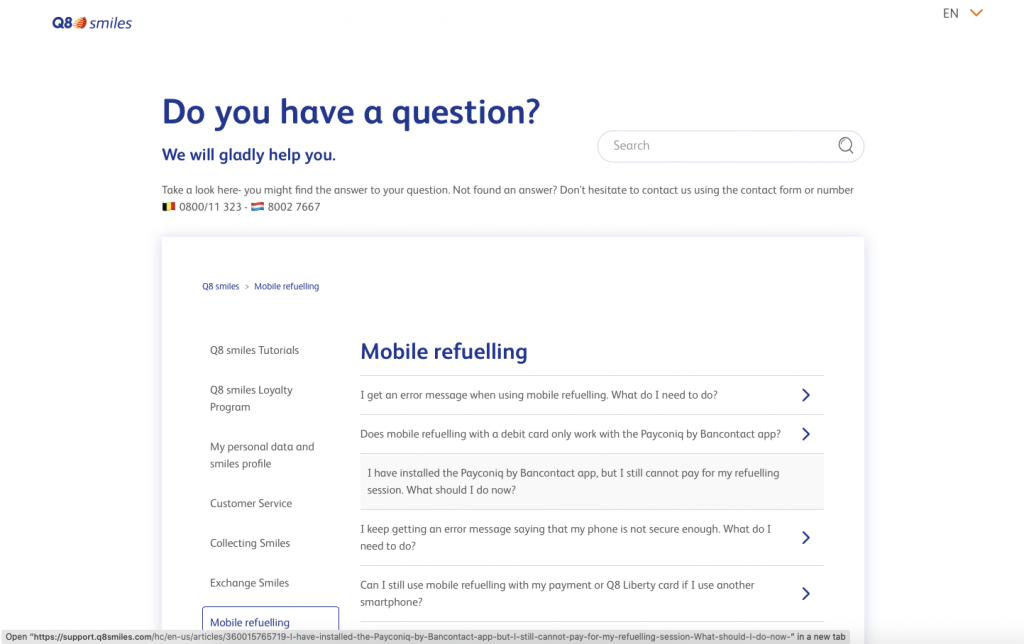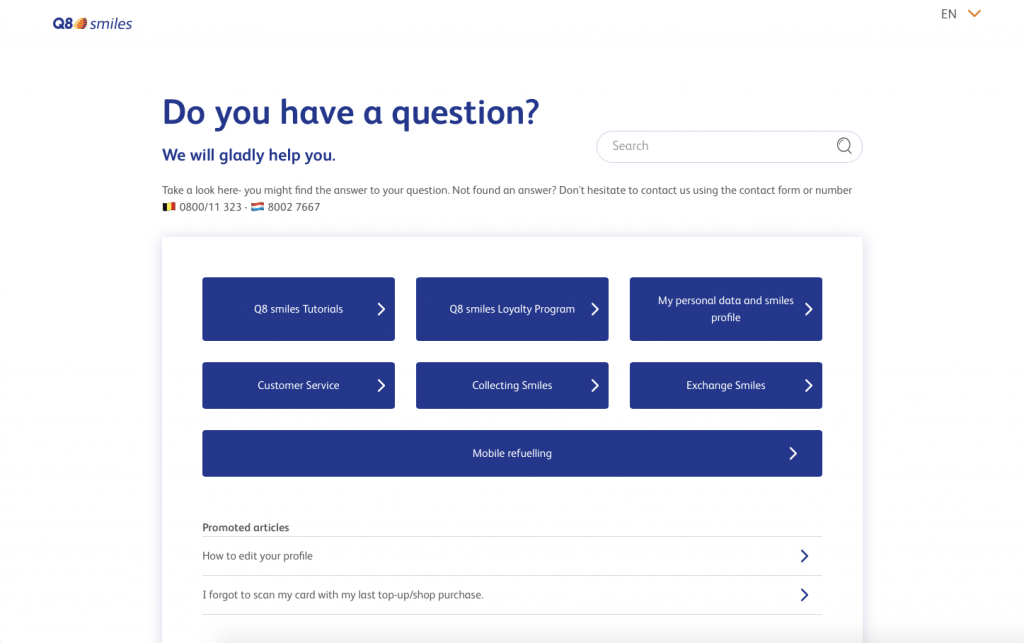 With the new Zendesk environment, call handling has become much more transparent and professional. "Efficiency has increased immensely", says Hans De Bruyn, Sales Assistant Fuel Belgium at Q8, "even just because we now use macros that we programme ourselves to give the call agents new scripts without having to e-mail everything to everyone. We can also send round all the information about new prices automatically to the right people, for example, so that we don't waste half a day at headquarters handling these queries. Complaints about acidic mayo can also be sent immediately to the right shop".
The Zendesk environment was connected to the Q8 Smiles app, so that any questions and complaints can be sent directly from a smartphone. "Totally logical", says Piet Van der Aa, "because it's usually when you're on the move that you're faced with an issue. There's nothing handy about only being able to follow up or submit something once you're at your desk. So it comes as no surprise at all that after only three months, more than a third of contacts are already made through the app.
Even after implementation and in the following steps, Premium Plus' support exceeded expectations, says Hans De Bruyn: "Even though most of the answers to our questions can be found somewhere in Zendesk, we can always count on Premium Plus to give us a quick response. And if we're struggling with something, they will first look for a creative solution based on what we already have. It's only if they don't find anything that they suggest adding a new paying plug-in".
Overall, Q8 is very satisfied with how the implementation of Zendesk and the integration with the Q8 Smiles app has gone. "It's given us a taste for more", says Hans De Bruyn, "in fact, we're already looking at rolling out Zendesk across more departments, such as Q8 electric".
Zendesk Support 

Zendesk Guide 

Mobile app SDK
Custom theme
Continuous support 
Licenses
Inspired by this project?
Our team will be happy to look at what we can do for you. Let's get together and talk about your requirements.